We'll have our normal Sunday service on Thanksgiving weekend. Bring family and friends at 10am for worship on Sunday, November 28.

That weekend we'll be celebrating the first week of Advent with a special message and candle lighting. In Advent, we anticipate the birth of Christ - the greatest gift of all and the reason for Christmas. Each Sunday between Thanksgiving and Christmas, we'll be reading the Christmas narratives and celebrating the coming of our Savior.
We're kicking off Christmas celebrations with one of Carlton Landing's favorite traditions. On Saturday night, December 11 we'll celebrate the annual
Bonfire at the Borough
.
The Holiday Home Tour and the pop up shops will also be open Saturday.
On Sunday, we're hosting
Jami Smith for a Christmas Concert
. Bring friends and family at 10am for Christmas and worship music. Check out Jami's new album,
All This Is Christmas!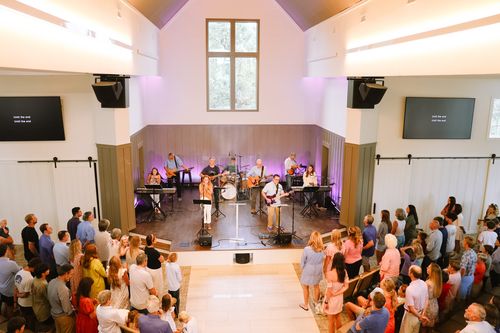 Our Christmas Eve candlelight service will be held at 5pm on Friday, December 24th. Bring the whole family as we read the Christmas story and sing together in celebration of our Savior's birth.

Sunday, December 26th we'll have our Christmas service at 10am.